Keto flu remedies that work are a handful of things for you to do if, or when, you find yourself feeling the symptoms. Or, by doing these things at the same time you begin your keto diet you may well avoid feeling the symptoms entirely!
What is the keto flu?
The keto flu is a group of flu-like symptoms that some people experience when they start the keto diet. The keto diet is a high-fat, medium amount of protein, and very low-carb. The objective of the keto diet is to put your body in a state of ketosis. In ketosis, you'll burn stored fat instead of glucose. This process is quite a change of metabolism and some people react to it by presenting flu-like symptoms. However, there isn't any disease involved and the symptoms are very temporary.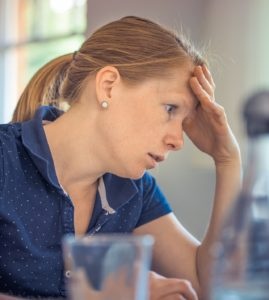 The symptoms and severity vary by person. But most people who are affected will have some combination of general achiness, constipation, headache, or nausea because of the sudden diet change. Be aware that, unlike The Flu, keto flu does not cause fever. If you have a fever you may want to see your doctor.
These side effects, or symptoms, seldom last more than a few days to a week. That is, so long as the ketoer strictly adheres to the diet. Falling in and out of ketosis will cause the symptoms to last longer because you're not giving your body time to adjust.
The keto flu can be very uncomfortable for some people, while others won't even think about how their feeling. Regardless of where you fall on that spectrum, treating the keto flu symptoms appropriately will get you through this adjustment period more quickly and with less discomfort.
And consider this. If you start following these remedies at the same time you start your keto diet you may be able to avoid the keto flu entirely.
Top 5 keto flu remedies that work!
| | | |
| --- | --- | --- |
| | ** This article contains affiliate links. If you use these links to buy something we may earn a commission at no extra cost to you. We only recommend products and services we can stand behind. Thank you very much for your support. ** | |
1 – Drink plenty of water
Extra sugar is stored as glycogen. Our body's cells hold the glycogen molecule and a lot of water. Our bodies dump a lot of that water and glycogen as we go into ketosis. Because we are losing so much water we can become dehydrated unless we drink plenty of water.
Dehydration can lead to general body aches, headaches, and sluggishness.
Because dehydration is such an unwanted side effect, be sure to drink plenty of water to prevent it. This is particularly important if you were drinking a lot of sugary drinks before starting your keto diet.
2 – Boost your electrolytes
As your body expels water it also loses electrolytes. The loss of electrolytes is compounded as insulin levels decrease. A lot of the keto flu symptoms are associated with lower levels of electrolytes. If you're experiencing a feeling of weakness, fatigue, or cramping, it could be the lack of electrolytes.
You can improve your electrolyte levels by adding salt to your diet or drinking a sports drink that is high in electrolytes. Because sports drinks can have added sugar, you will have to watch your carbs more closely. Alternatively, drink sugar-free sports drinks.
3 – Consume enough calories
Eating a keto diet will reduce your appetite. Because your appetite is reduced you run the risk of not consuming enough calories to stay healthy. The combination of a decreased appetite from eating keto, and feeling nauseous from the keto flu, can put you in a position where you're not taking in enough calories.
Ensure you're eating healthy fats and consuming enough calories every day. Then your energy level should improve and your nausea will be reduced.
Accurate meal planning is crucial to consuming both the right amount of macronutrients and calories. Correct meal planning is also time-consuming and can be frustrating. One option is to have a custom keto meal plan prepared for you by professional nutritionists and chefs based on your food preferences, weight goals, and other personal information. Click here or on the banner below to learn more.
4 – Take it easy
It's important to avoid overdoing things at the start of your keto diet. Because it takes time for your body to transition completely to ketosis.
For the first 7-10 days avoid strenuous exercise and hard work. Instead, try lighter types of exercise like yoga, walking, or medicine ball exercises. Then you get back to your regular routine when you're feeling better.
5 – Try transitioning more slowly
Since many of the keto flu symptoms are caused by a sudden dietary change, you can transition to keto more slowly versus going full bore. Phasing out carbohydrates while increasing fats over a week or two will let your body adjust over time instead of overnight. Avoiding keto flu symptoms entirely!
When should you see a doctor?
The keto flu is very temporary and should go away pretty soon after starting the diet. If your symptoms last longer than 10 days or are painfully debilitating, or they're accompanied by a fever, you might want to see your doctor.
Are you ready to start your Keto Diet? One way to get started with a Keto Diet is to have an 8-week "

Custom Keto Diet Plan

" created for you based on your height, weight, age, level of physical activity, and personal weight goals. Click the banner to learn more about your customized keto diet plan, or click here to go straight to your custom keto diet meal planner.
---